pay per click advertising management
High quality & professional PPC advertising management
Get a better ROI from your advertising budget
PPC advertising management services
Google & Microsoft PPC Advertising​ is a great way to increase traffic and sales for both new and established websites because you only pay when someone clicks on your ads.
As we track every visit and every lead we can easily compare how your campaigns are working and therefore, improve your performance.
Our Pay Per Click Experts are able to develop unique and bespoke Pay Per Click marketing campaigns personalised to your business.
We are Specialists in Pay Per Click Advertising using both Google Ads & Microsoft Ads and can cater for all your performance marketing and pay per click needs.
For further information about how we can help you get more leads and sales, get in touch with our PPC team today.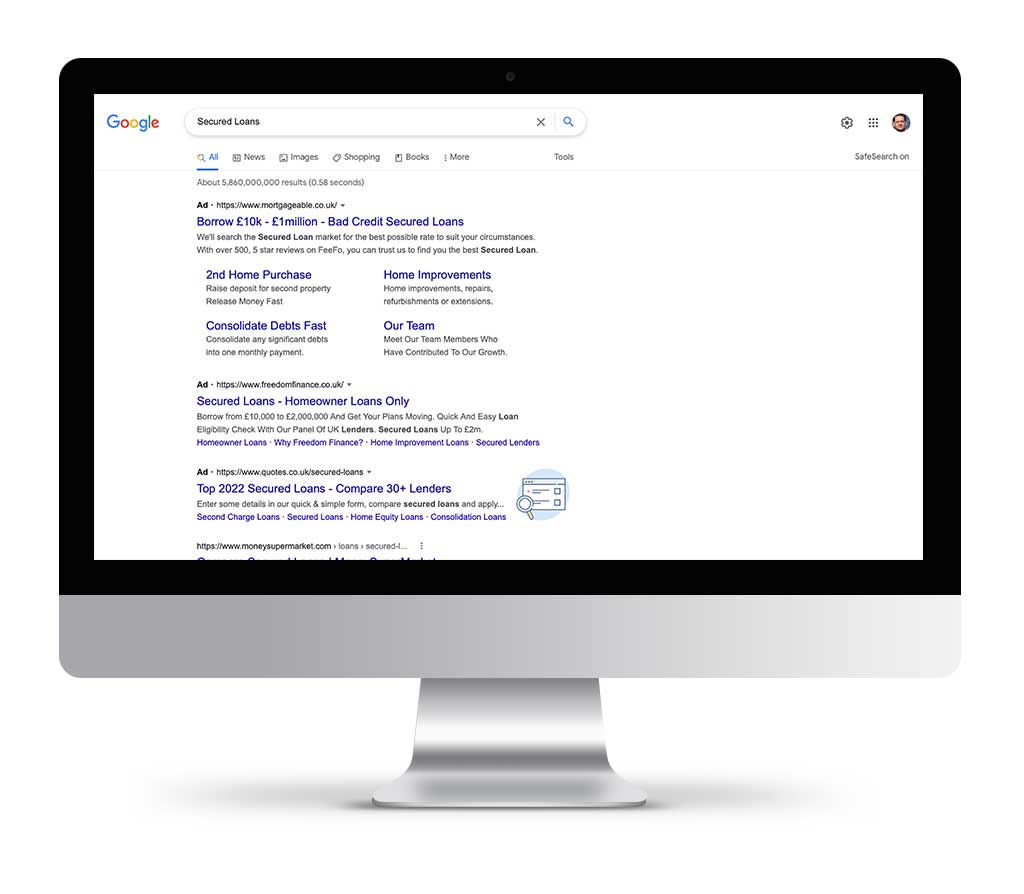 What is PPC (Pay Per Click) advertising?
PPC stands for pay-per-click. This is internet marketing in which you pay each time one of your ads is clicked. In essence, you pay for visits to your site.
Search engine advertising is the most popular version of Pay Per Click advertising. The advertiser bids for a position in a search engine's sponsored links section. When someone searches for a keyword that is related to their business their advert shows. If their advert is 'clicked' a fee is charged by the search engine.
PPC advertising campaigns with Paragon Marketing
Paragon Marketings' pay-per-click management service includes Google PPC, Bing PPC campaign management, and more. We cover all of the major online advertising networks, finding the best advertising for your business.
The first thing we do is understand your business model.
This could be you want to:
You want to increase your website traffic
Get leads as telephone calls
Generate leads from form completions
Get visitors to your bricks and mortar store
Then we will define your audience. This will include their location, device, age, and gender to find your business's most relevant potential clients.
Our PPC experts will find the right search terms and phrases for your business at the keyword research phase. Keyword selection defines where your ads will show, so finding the right ones for you is key to the whole project.
We will work on the following for you
PPC strategy
Keyword research
Advertising copywriting
Shopping/eCommerce adverts
Ad tracking
PPC campaign optimising
Monthly reports
Where possible, we make sure our clients Pay Per Click advertising works alongside and complements other marketing such as social media marketing and search engine optimisation.
Our PPC approach focuses on delivering you the right results, not just selling you a service. When you work with us we'll help you acquire more, convert more and retain more customers. It is as simple as that.

Frequently Asked Questions
What is PPC advertising?
Pay-per-click is an internet advertising method that is used to drive traffic to websites.
The advertiser pays a publisher (Google, Microsoft etc) when their ad is clicked. 
What is a PPC ad network?
Ad networks are platforms that deliver advertising to users.
Major ad networks include
Google
Microsoft
Facebook
LinkedIn
How much do you need to spend?
Your spend (Ad spend) is your advertising budget. There are no fixed amounts that you need to spend and it will depend on the market you are advertising in. You should have a budget that fits in with what you can afford and the audience you are marketing to.
Are there any other costs involved?
On top of your advertising spend you need to factor in the PPC management companies' fees. At Paragon Marketing we can either charge a fixed monthly fee or a pay per lead fee.
Is PPC advertising suitable for all businesses?
As long as potential clients are searching online then there is an audience for your offering.
Paragon has managed a broad variety of clients from a variety of business sectors, including:
Financial Services
Sports and leisure
Household services
eCommerce
Wines and spirits
Business services
Estate agencies

"I would always recommend Paragon for your online marketing needs."
"Fantastic service. Really quick responses and excellent work done on our new website! Thanks guys!"
Sam Ross
Yorkshire Hog Roast
"Love the website, logo and SEO results. Highly recommended "
"Paragon Marketing are behind everything we do, they provide great value and top quality. "
Stella Millhouse
Spirit of the Rock